FOUR SEASONS RESORT SEYCHELLES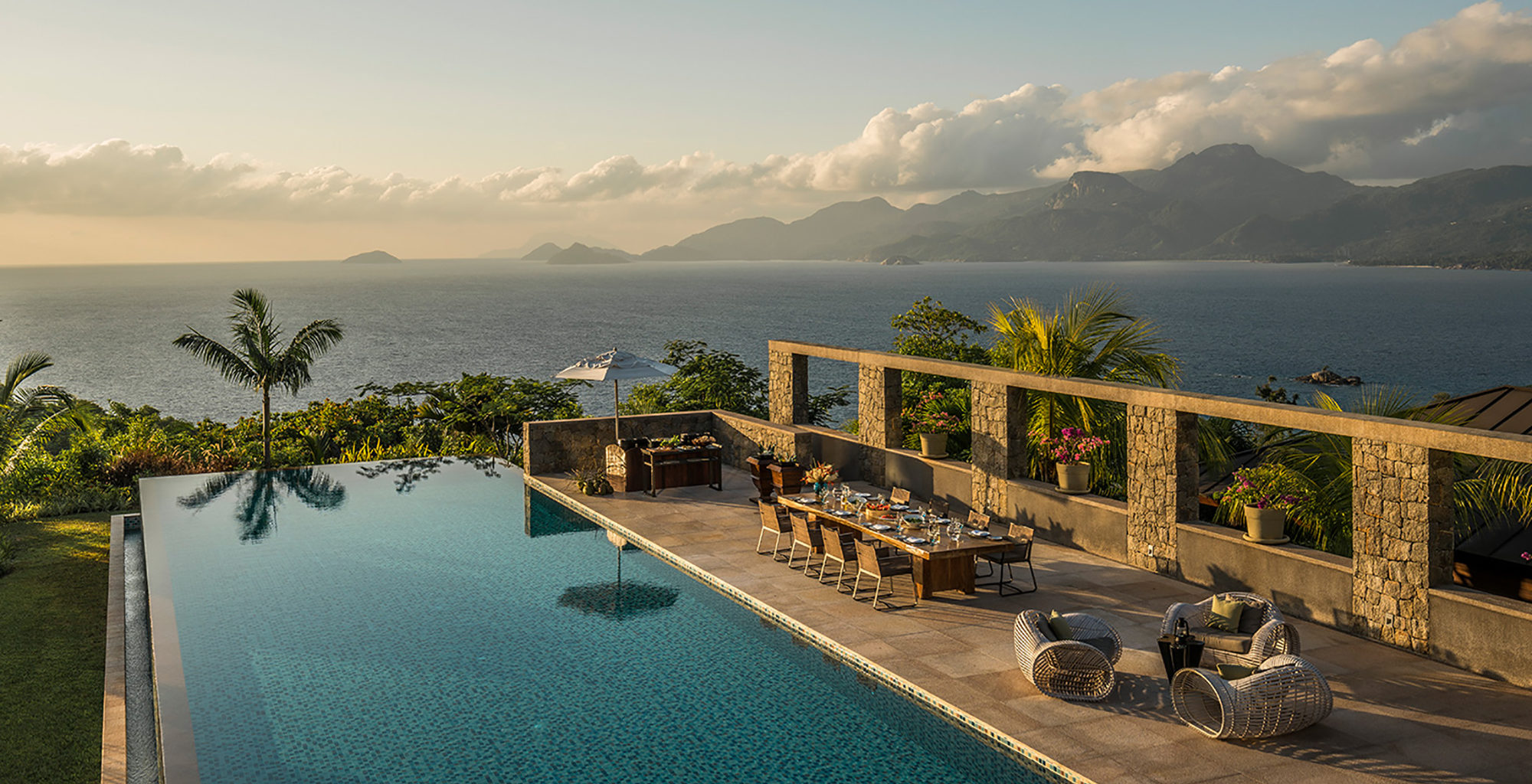 Discover uncomplicated tree-house living in a lush island sanctuary at this Seychelles luxury resort. Enjoy stunning views of the Indian Ocean from your sleek hilltop retreat, along with the sincere, sophisticated service of Four Seasons staff.
Spend your days lounging by your private pool and playing in the turquoise waters of Petite Anse bay, or find your heaven at the hilltop spa before sitting down for a sunset meal on a deserted beach. However paradise might look for you, your sure to find it here.
On the largest of the Seychelles islands, Mahe
A selection of restaurants serve delicious international and local foods. Whatever you're craving, be it breakfast on your wraparound veranda or a decadent evening dessert, the extensive in-villa menu brings fine dining to you, day or night. You can enjoy a tempting cocktail or your drink of choice at one of the lovely bars.
At the uppermost point of the resort, far above Petite Anse Bay, Le Syel Spa will pamper and indulge you in the most relaxing and rejuvenating treatments. A dip in the delightful outdoor swimming pool is the perfect way to cool down in the warm Seychelles sun.
Children are well catered for with the 'Kids for all seasons program". Adults looking for some fun activities are also well looked after with a selection of water sports available at the water sports pavilion.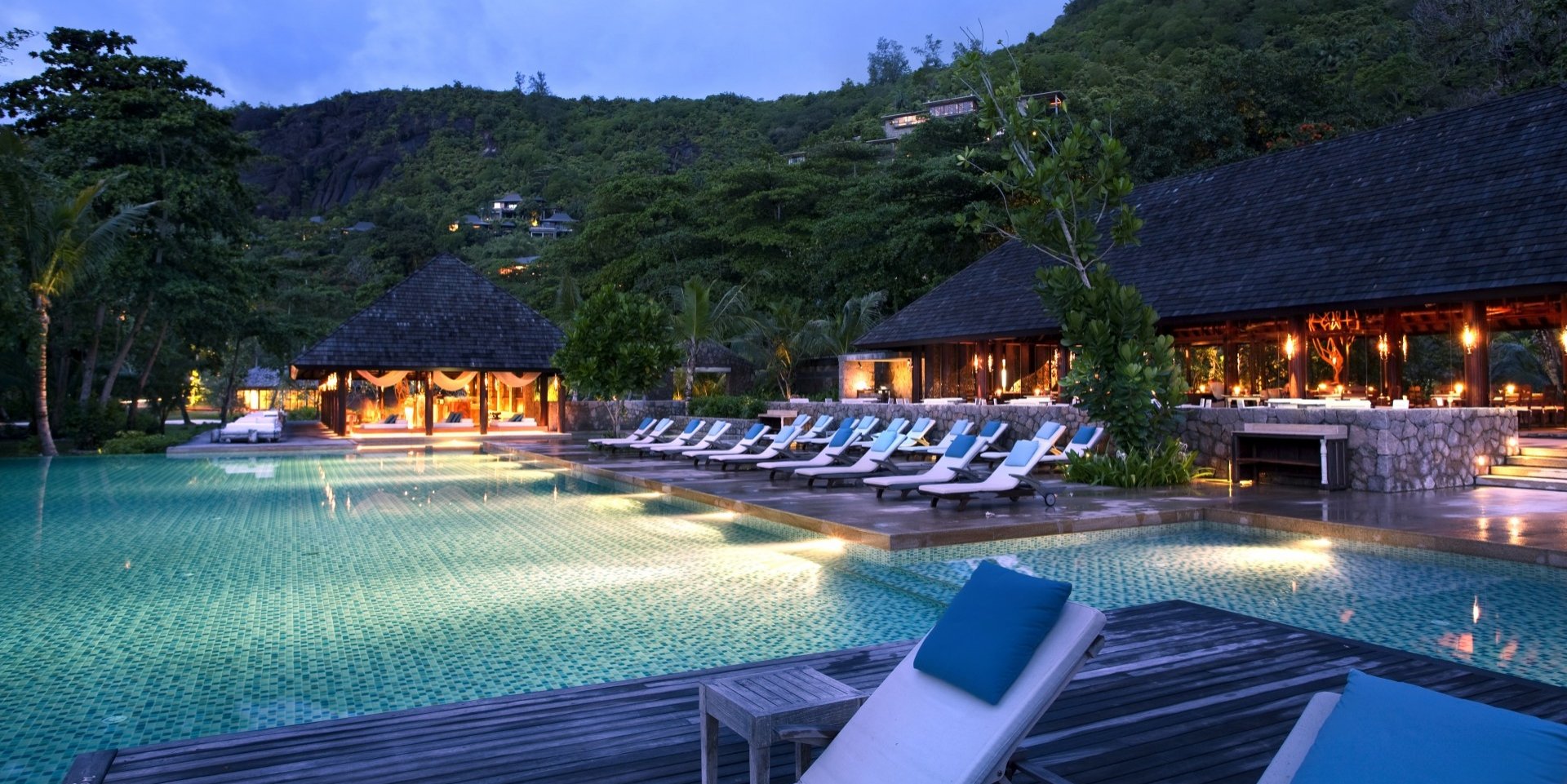 Rooms
A selection of beautiful villas from 1-bedroom Garden View villas to sumptuous 2-bedroom Presidential Suites, as well as 3 – 7 bedroom private residences are available to suit all combinations of travellers. Perfect for romantic getaways, all guest rooms are stand-alone villas that feature large sunken bathtubs and private pools, located either by the beach or nestled among the lush tropical hillside.