Tarangire National Park

Tarangire is a surprise. In the shadow of the Serengeti and Ngorongoro, tourists often make the mistake of skipping this lovely park.
But what they are missing is an astonishing display of both flora and fauna. Tarangire National Park is famous for its great herds of elephants. During the peak months of the dry season visitors can expect to see the largest concentration (3,000) of these wonderful creatures in the world.
In fact, Tarangire boasts the 2nd highest concentration of wildlife of any Tanzanian park. More than 700 lions live here, and you'll often spot them on safari drives. Other big cats here are leopards and cheetahs supported by vast herds of zebras, wildebeest, buffalo and giraffe amongst many other grazers.
During the dry season the safaris here are unmatched. It's also one of Tanzania's finest spots for bird watching.
But the wildlife is only half of Tarangire's story for the park's other singular attraction is the great stands of baobab trees that dot its grassy savannahs. These hefty trees with their short, thick branches tower up from the ground like guardians over the African plains.
The baobab can grow as tall as 30 m (98 ft) and live to be 1000 years old. It is surely one of Africa's most iconic images.
So too are the termite mounds found here – great humps rising from the plains – a bizarre landscape formation engineered by the smallest of wildlife.
When the mounds are abandoned, a new tenant moves in… that of the dwarf mongoose.
Supplying sustenance to the park is the Tarangire River which is a dependable draw for the reserve's many inhabitants. During the dry season, the game viewing is reliable and active around this ever-present water source.
But in this park, overflowing with the rhythms of nature, there is a surprising feeling of calm. Though there is much wildlife in Tarangire, most safari-goers pass skip this small vibrant reserve in favor of the big-name destinations.
But this only creates a quiet safari experience amidst all the abundance. That is the true value of Tarangire Park. Here in this small, prized park you can experience some of the best game drives in Africa, far from the crowds… of tourists.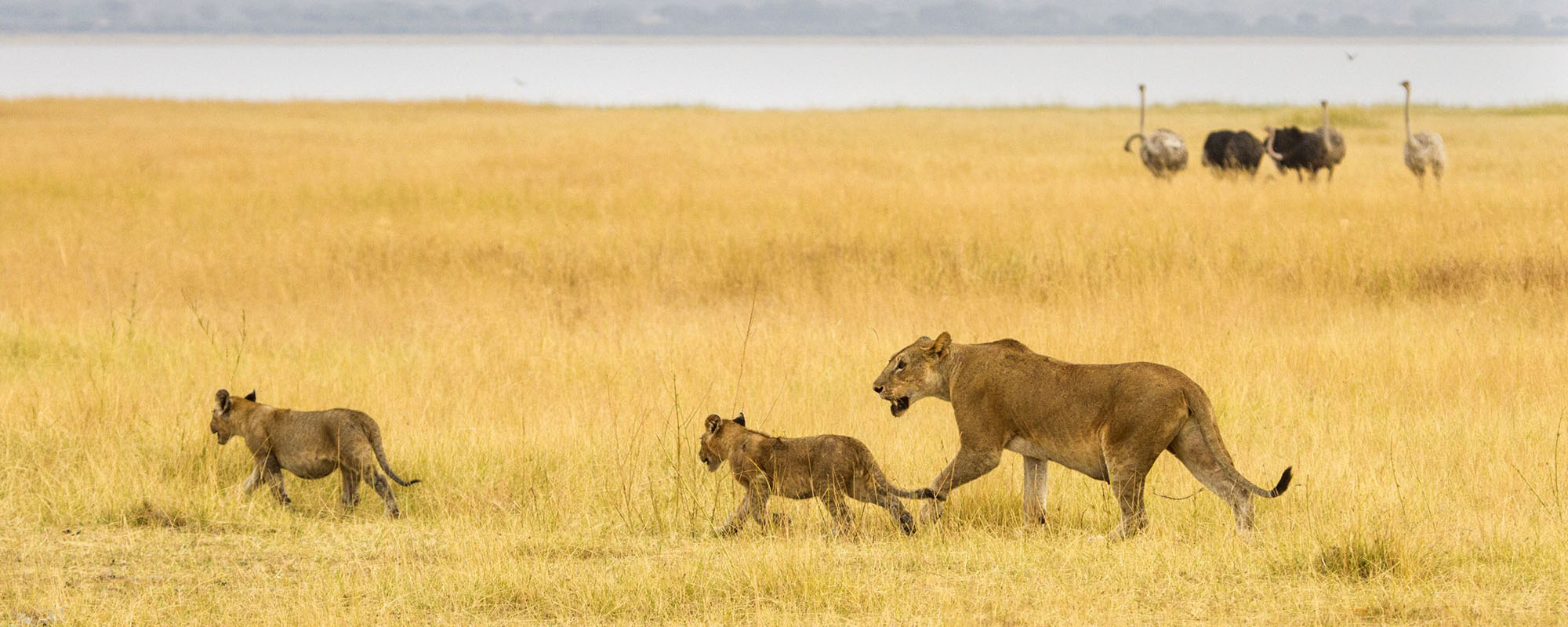 About Tarangire Park
The park is 2,850 sq. km (1,100 sq. mi.) in size. Its landscape is a mix of woodland grassland punctuated with baobab trees.
Location:
Situated in northern Tanzania's Manyara Region.
Climate:
Cloudy skies are common in the park with average daytime temperatures of 27oC/81oF and nighttime temperatures of 17oC/63oF.
Best time to visit:
The dry season from June to November features exceptional game viewing.
Operating Hours:
The park is open daily from 06:00 hrs. to 18:00 hrs.
Getting there:
By road – you can book a tour with Pride Drive Tour Solutions from Arusha. The drive is less than two hours. From Lake Manyara National Park it is a 70 km (43 mi) drive.
By air – There are many scheduled flights into Kilimanjaro International Airport.
Things to do and see
Game Drives
As noted, during the dry season Tarangire is known for its world-class wildlife watching. Viewings of elephants are practically guaranteed, and sightings of lions are quite common.
Night Safaris
Night safaris are an adventurous way to experience this active reserve. Be on the look out for the more elusive cheetah and leopard.
Discover Tarangire
Many skip Tarangire or at most book a day here. But this park has vast areas of natural habitat and immense herds of wildlife just waiting to be appreciated. If you want to safari at your own pace with lots of breathing room try spending a few days at this modest but important park.
Join us on safari to this fascinating but underappreciated park. We have safaris departing from Nairobi and Arusha to Tarangire and other prime Tanzania parks.